---
Mom's good helper! No more dirty hands! Every home kitchen car needs it!
💕[Hand-washable Desktop Cleaning Mini Mop] - The sponge mop is made of PU with strong water absorption, soft and delicate, easy to clean, light lazy mop, one-stop cleaning without burden, good water lock, easy to use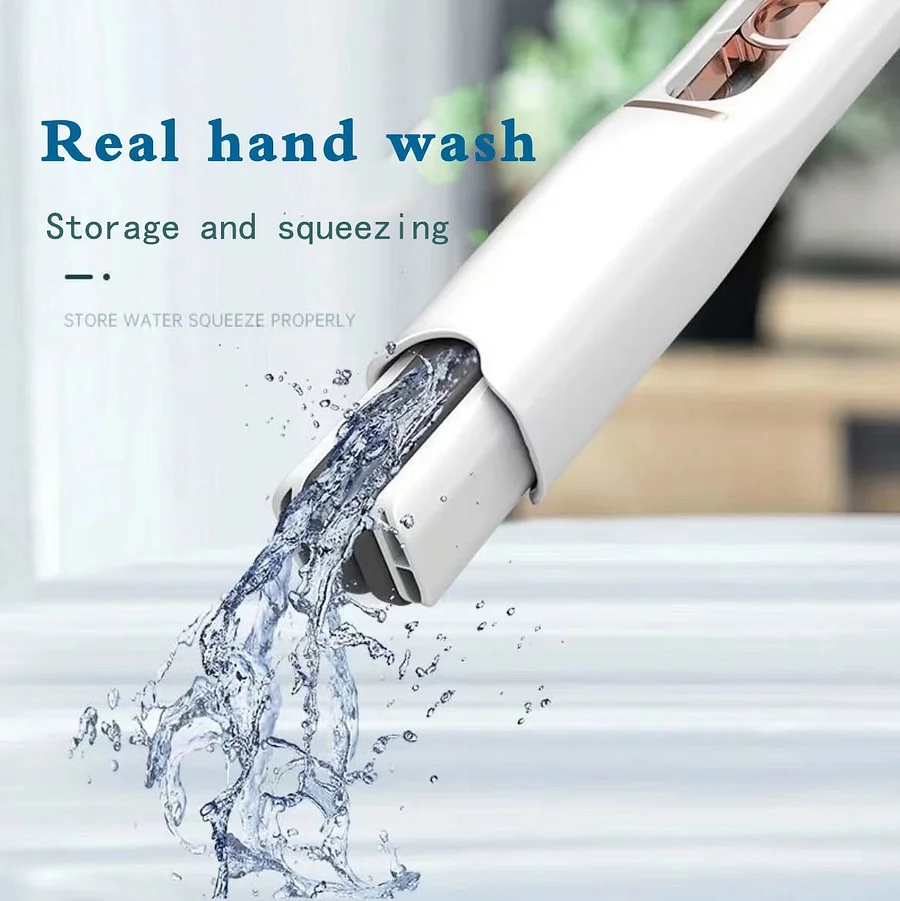 💕[Wet and Dry Dual-use] - Water stains can be wiped off immediately, No water stains, ring-type push-pull design, folded in half for 180-degree strong extrusion, washing and dehydration integrated, single-handed pulling and squeezing water, Suitable for all kinds of table tops, window glass, floors, kitchens, living rooms and bathrooms.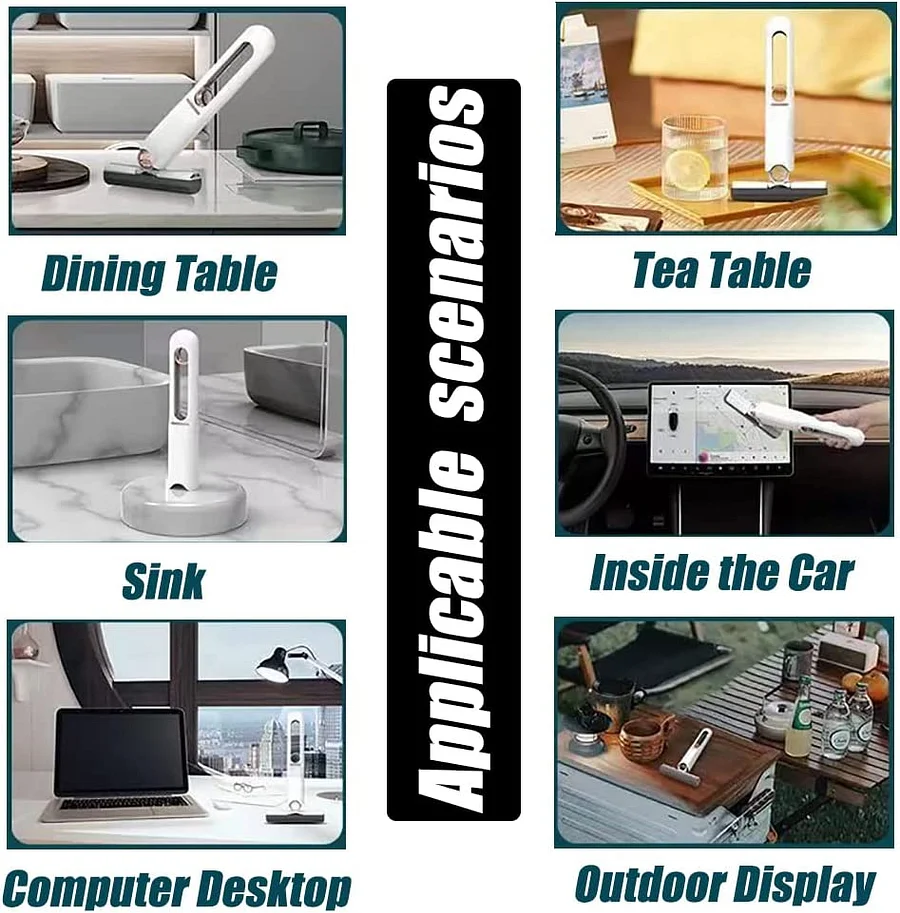 💕[Storable Design] - Vertical design for easy storage, does not take up space, very wear-resistant, suitable for long-term repeated use.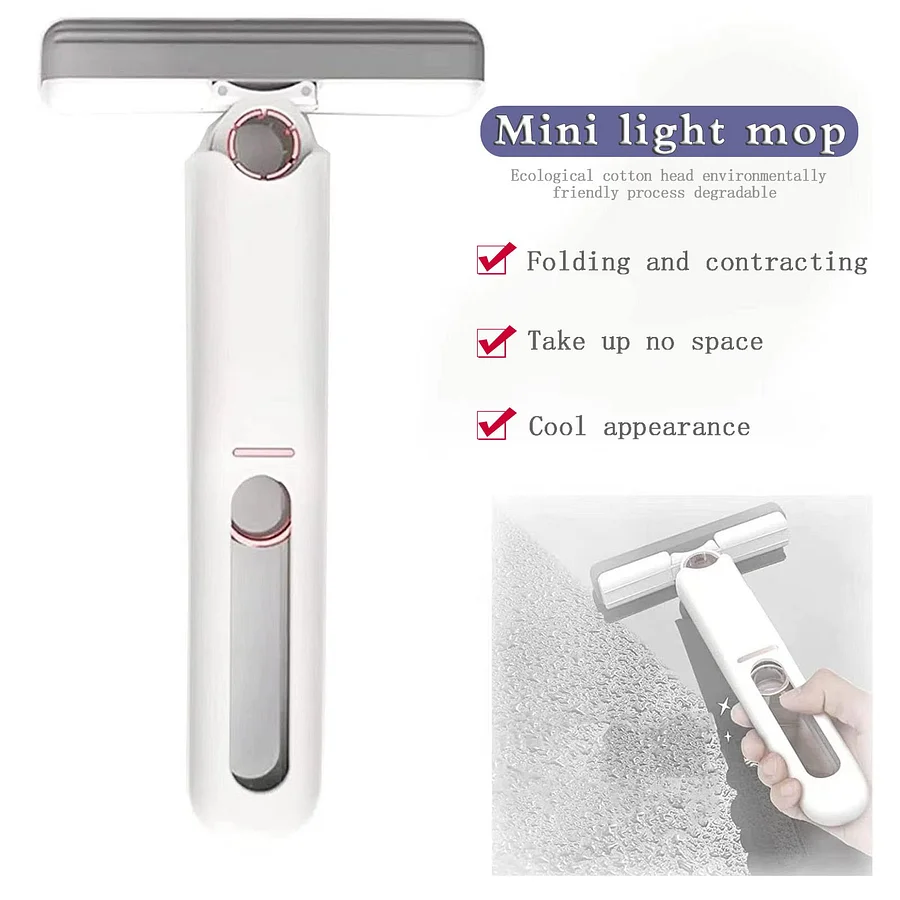 Color: White
Storage size: 24.8*4.6cm/9.8*2in
Extended length: 29.5cm*15.5cm/11.6*6 in
Cotton head length: 15.5cm/6 in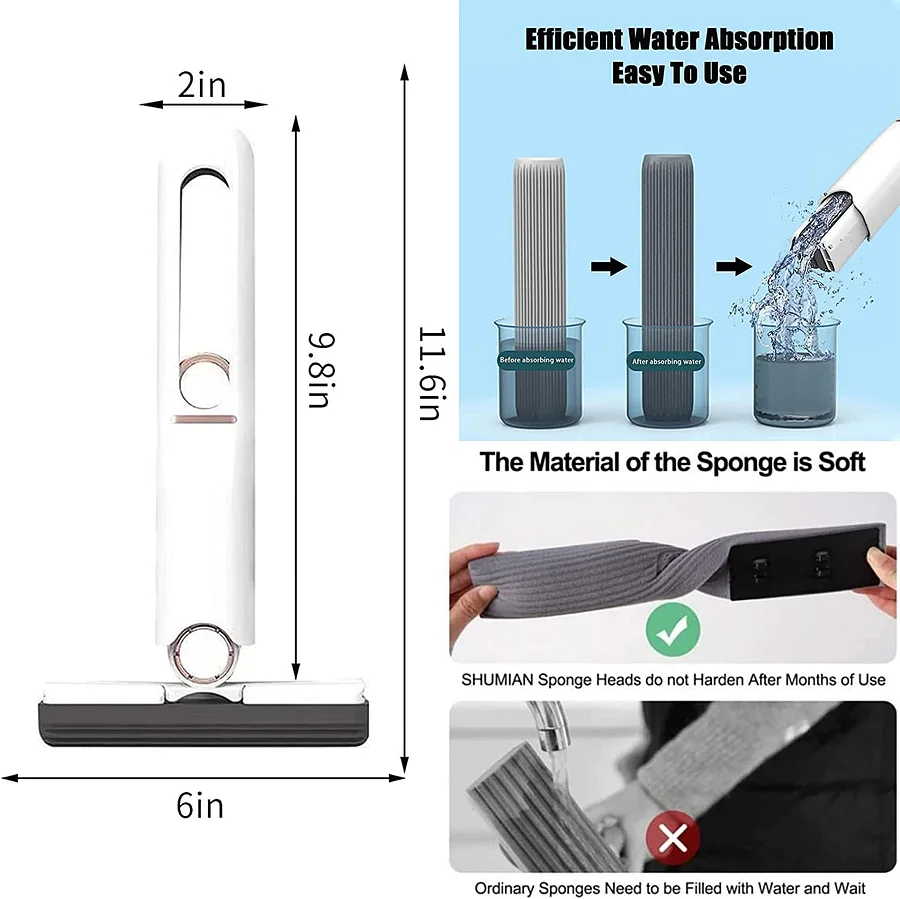 Package package:
1x Portable Self-Squeeze Mini Mop